Yzkor goes into production in Montreal
The Canada-France coproduction has cast Luc Picard and Geraldine Pailhas in lead roles. (Pailhas pictured)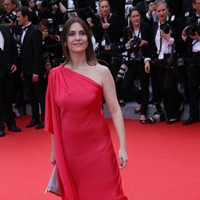 Yzkor, the Canada-France coproduction by writer-director Raphael Nadjari, has started shooting in Montreal.
The theatrical drama stars Luc Picard and Geraldine Pailhas and will be in production through Nov. 25.
The ensemble cast includes Paule Baillargeon, Dorothée Berryman, Natalie Choquette and Felicia Shulman and Eleanor Lagacé.
In Yzkor, Pailhas plays a Montreal woman who teaches music with her husband (Picard), while both run a Jewish liturgical music choir that faces funding problems.
The film is produced by EMA Films and The French Connection and is based on a script by Nadjari and Vincent Poymiro.
The producer credits are shared by Alexis Dantec, Fred Bellaiche, Anne-Marie Gélinas and Benoit Beaulieu.
MK2 Filmoption is handling distribution for Yzkor, which has financing from TV5 Monde, Telefilm Canada, SODEC and Canadian tax credits.
Photo of Geraldine Pailhas: cinemafestival / Shutterstock.com