B.C. appoints special envoy for film to India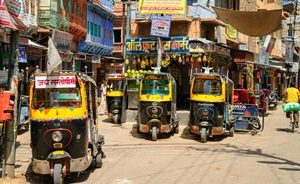 Canadian director/actor Arjun Sablok has been appointed the special envoy for film to India by the government of British Columbia.
In this unpaid role, Sablok will be an ambassador for the B.C. film industry in India and be responsible for promoting the B.C. film industry in India.
Sablok, a Canadian who has lived in Mumbai for the past 25 years, served as a director on Yash Raj Films' Neal 'N' Nikki, Humko Ishq Ne Mara and PFH Entertainment's Na Tum Jaano Na Hum. His acting credits include Yash Raj Films' Pyaar Impossible!, Tashan and Dhoom: 2. 

Sablok's appointment was announced during a trade mission to India lead by B.C. Premier Christy Clark earlier this month. During the trade mission, North Shore Studios and Vancouver Film Studios signed MOUs (memorandum of understanding) with Ramoji Film City, a film and entertainment company based in India. The parties agreed to promote each other in their respective countries, and provide support to each other for shoots and productions.
The trade mission follows the signing of an audiovisual coproduction agreement between India and Canada earlier this year. The coproduction treaty, which came into effect July 1, is administered by Telefilm Canada on behalf of the Canadian government. Through the treaty, producers from both countries can combine talent and subsidies to produce film, television and digital projects.
Image: Boris Stroujko / Shutterstock.com