YTV renews Undercover High for second season
The General Purpose Entertainment prank show is hosted by Lisa Gilroy (pictured).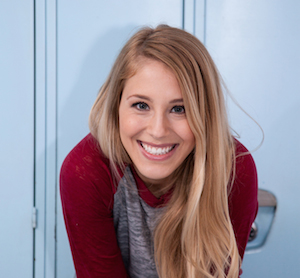 It's no joke: General Purpose Entertainment reality show Undercover High has been picked up by YTV for a second season.
The hidden camera show features host Lisa Gilroy conducting pranks by teachers and principals on kids at Toronto high schools, all with the approval of school staff.
Toronto-based General Purpose will produce another 10 half hours of of Undercover High, to debut in spring 2015.
The hidden-camera series Gilroy use her pranking and comedy skills to help teachers and principals set up entire classes for jokes, without singling out or surprising individual students.
General Purpose is best known for reality shows like Extreme Babysitting, Dining InnVasion and Rebel Without A Kitchen.