Brain Power, Kids' CBC team on kids app series
Toronto-based Brain Power Studio and Kids' CBC are putting the focus on app-based shows with their new coproduction Lazoo.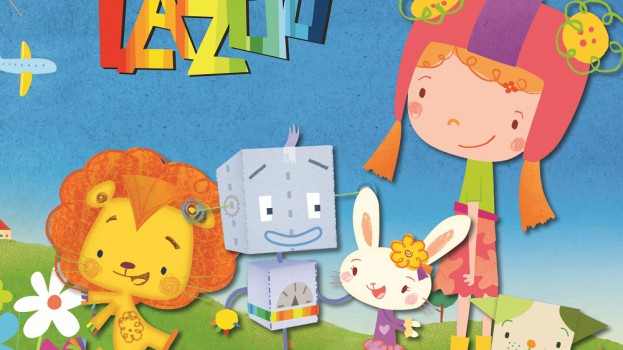 In an effort to go where kids are—which is increasingly mobile platforms—Canada's Brain Power Studio has teamed up with fellow Canuck pubcaster Kids' CBC to coproduce an animated app series, based on the popular children's book Lazoo.
The new Lazoo preschool series focuses on creativity and arts & crafts. It follows Zuzi and friends Hoshi, Zargatron and Miku, as they solve puzzles and explore the town of Lazooville. The show will have a second screen experience, with each ep turned into an interactive appisode.
The series builds on the existing Lazoo brand, which has seen three million books sold worldwide and one million app downloads.
In addition to Lazoo, Brain Power recently picked up the worldwide distribution rights for Miaomiao, an app-based series created by fellow Canuck outfit Mark Animation. The educational series helps youngsters learn new words in Mandarin and English. It is currently in the final stags of production for seasons two and three.
The new app-based shows fall in line with Brain Power's focus on offering multi-platform content. The studio recently partnered with Rollman Entertainment and Go Girl Media to coproduce Trashionista, an eco-friendly tween series featuring DIY videos and interactive content.
- from Kidscreen