TVO bows two web docs about life in the digital world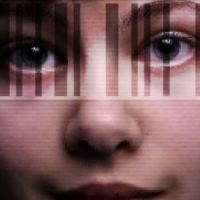 TVO is launching two documentaries exploring life in the digital world on its Future Now platform, Avatar Secrets and Life After Digital.
Life After Digital will make its streaming debut on Oct. 16, a day after its linear TV debut on the channel. Made by writer/director/producer Marc de Guerre, it explores the consequences of sharing our lives on the internet, from the end of privacy, to revenge porn, cyber-bullying and trolling attacks, to facial recognition technologies that turn the faces of social media users into barcodes.
Currently in beta form, Avatar Secrets is an interactive "appumentary" designed for the iPad that explores the allure of the virtual world through the eyes of filmmaker Ramona Pringle as she travels across borders, both real and virtual, in search of love, meaning and community.
It combines cinematic live-action video footage, animated sequences, case studies, and interviews with some of the world's leading minds in the digital conversation. It boasts creative direction by Canadian super-realist/multimedia artist Michaele Jordana (Cyborg: The Human Condition, The Mystery of San Nicandro), animation by Olney Atwell (Discovery Channel, Adult Swim) and illustrations by Michael Derrah.
Avatar Secrets was produced by Pringle in association with TVO and financed with the assistance of the Canadian Media Fund (CMF) and the Bell Fund.
– From StreamDaily