Why eOne is using VR to up its sales game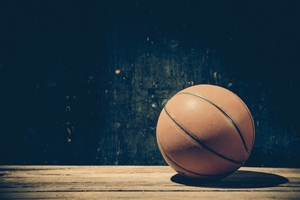 When Entertainment One Television launches international sales of its basketball reality competition series Ball Up: Search for the Next at Sportel Monaco on Tuesday, it will be armed with a Secret Location-produced VR experience in an effort to up the series' appeal to buyers.
"For any show that we take to a marketplace, it's important for us to be thinking for the future – and not just doing things the old-school way," Tara Long, SVP of alternative US programming at eOne Television told Playback Daily.
Ball Up: Search for the Next, which is coproduced by eOne Television and ONE Media, follows contestants as they vie for a contract to tour with the Ball-Up All-Star streetball team. In an effort to stand out in a crowded marketplace, Long connected Secret Location with Demetrius Spencer, CEO of the Ball Up Brand and ONE Media, to create a VR experience that could be used at international markets.
Secret Location worked with Spencer and his team to set up about 25 cameras at the finale of the last season of the show to create the virtual reality experience. The result is an Oculus Rift experience where users are placed courtside at a Ball Up streetball game.
eOne acquired an equity stake in Secret Location earlier this year, and the Ball Up project provided eOne with an opportunity to leverage that relationship, Long notes. The VR experience also allows eOne to show potential buyers that the company and its series are on the cutting edge of technology and television entertainment.
"It's a big marketplace out there, so we have to keep [finding] creative ways to…stand out in the competitive space that we're in," Long said, adding that this is the first time on the unscripted side that eOne has brought a VR project to an international market.
Long said she would like to see the series sell into Asian markets, where basketball is particularly popular. Ball Up: Search for the Next currently airs in the U.S. on FOX. Sportel Monaco runs from Oct. 7 -10.
- Image courtesy of Shutterstock