Slice, ID prepare to See No Evil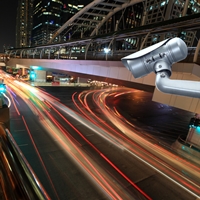 U.S. net Investigation Discovery and Shaw Media's Slice network have commissioned six-part crime doc series See No Evil, which examines murders solved using closed-circuit television footage.
The 6 x 60-minute show is being made by Toronto's Saloon Media and U.K. indie Arrow Media, and marks Saloon's second commission for Slice, following its Brightspark coproduction Handsome Devils.
Each episode of the series will use genuine CCTV video from each of the cases, to show the crimes unfolding and piece together how the murders happened.
"The stars aligned for this one," said Saloon Media's Michael Kot, who is an executive producer on the series. "Arrow came up with a great angle for a new crime show.  Both Discovery ID and Slice Canada were looking for a fresh way into the genre."
Production on the series was underway throughout the last year. The series was shot primarily in the U.S., with dramatic reenactments shot in Canada, Kot said.
Thomas Viner of Arrow Media also serves as an executive producer on See No Evil along with Kot, and the show will be distributed by eOne, which is taking it to MIPCOM next week. The series is set to air on Shaw on Nov. 7, and will bow on Investigation Discovery in December.
- with files from Julianna Cummins, Playback
- Image courtesy of Shutterstock