Report: CMF program investments down in 2013-14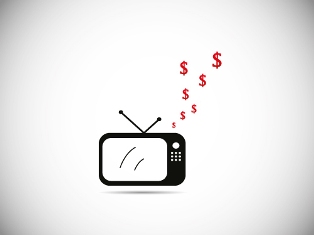 Program commitments by the Canada Media Fund fell in 2013-14.
The industry fund, on Tuesday releasing its annual report on its activities for the year to March 31, 2014, said total program commitments fell 5.2%, or $19.1 million, to $348.9 million during its latest fiscal year.
That drop came despite overall revenue at the CMF from cable carriers and the federal government rising 6.3% to $386.4 million in 2013-14.
The CMF's program budget, based on anticipated available funds and allocated to the CMF's core convergent and experimental streams, came to $360.7 million for 2013-14.
At the same time, CMF programs routinely don't spend all available monies each year, and in 2013-2014 the industry fund saw more under-spending than in prior years. That was especially in the English-language production incentive and the versioning programs.
The result was the convergent stream program saw its investments fall by $17.2 million in 2013-14, with total TV funding coming in at $281.6 million, down 6.2% from year-earlier levels.
Investment in English-language dramas like Saving Hope and Rookie Blue represented 55% of overall investment via the convergent stream, with kids and youth programming like Camp Lakebottom and Justin Time following with a 21.8% share and documentary at 18%.
The experimental stream program commitments decreased by $600,000 to $34.5 million in the same fiscal year.
Overall, 83.3% of CMF funding went towards TV programming, with 16.7% going towards digital content.