Cracking the audience code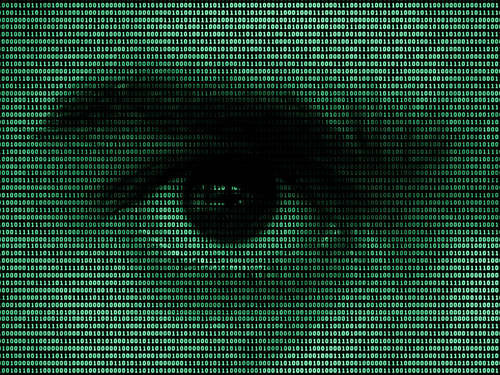 Getting people of a certain age (ahem, Millennials and Gen Z) to turn off their phones and park their butts in a movie theatre isn't easy. But as digital and social media turns people's every digital decision into a trail of breadcrumbs – or as it's more officially known "big data" – the opportunity to cost-effectively reach them in a targeted manner has never been more significant.
But while big data presents a powerful opportunity for the entertainment industry, the challenge, as it is with all industries, is how to use it.
On the large end of the scale is Canadian exhibition giant Cineplex, which launched its Scene loyalty program in partnership with Scotiabank in 2007 in order to collect data that it could use to program its theatres (specifically, its special event programming; Hollywood films are programmed in concert with the studios) and market to its customers. (Cineplex exec Michael Kennedy admits that the company has only just scratched the surface of what it could achieve using the Scene data.)
However, of greater relevance to indie Canadian filmmakers and distributors, is the potential of accessing the goldmine of data housed in set-top boxes, the little hubs that power cable, satellite and IPTV services. Currently untapped, the possible collection and dissemination of the data was a much-discussed topic at the CRTC's Let's Talk TV hearings in September.
As Dan Loewy, VP, TV and digital distribution at eOne, pointed out during a session at the Banff World Media Festival this spring, the ability to access data Netflix-style would be a huge step towards solving the inherent dilemma of effective VOD marketing.
"In the VOD space, you'll get the sales figures, but for a whole host of reasons, you're not getting the information on the person. Generally speaking, you have to believe that if someone buys a Nic Cage movie, chances are they are going to see the next one as well."
But big data is not just an arena for major corporations to play in (and argue over).
Enter Vancouver-based CineCoup, which launched its film-development-accelerator in 2013 with the idea that collecting data through development-phase social media marketing could pay big dividends on release.
As candidates promote their projects in an effort to win CineCoup production support, the company tracks social media activity, looking at engagement, reach, sentiment and retention using a combination of third party tools (Google Analytics, Facebook Insights, etc) and "stuff that we built," says J Joly, CEO and founder of CineCoup.
"What makes us special is that we're doing that during the development phase – we're not doing that just on the film's release," he explains. "We're trying to 'Moneyball' P&A spend based on that and understand where best to place the movie and who to market it to."
In the example of WolfCop, the first CineCoup release, Joly and co used the data it collected to determine the six specific screens it would open on – ideally, to capacity audiences.
The company also invested about $250,000 to market the film, trying to learn more about WolfCop's audience by what's called A/B testing with online advertising. For example, they would buy online ad inventory targeting women ages 18 to 34 and see how effectively the ad performed and then compare it to running the same ad targeting same-demo males.
In doing so, CineCoup was hoping to narrow its target so that when it comes to future WolfCop releases or properties, the advertising can be optimized. The budget was also applied to hosting parties and taking the film's cast to special events like Toronto's Fan Expo.
Specifically, the company avoided TV as an advertising vehicle.
"We just didn't spend money on TV because it's not measurable," Joly explains. "Nobody in Canada could tell me how much money I had to spend to sell one ticket at the theatre. The closest we got to a metric was, 'if you spend two to three hundred [thousand] on a TV ad, it could get you a hundred thousand dollars in box office.' And we're like, 'well that's bad business.' You've already lost money."
Without TV or traditional mass media, WolfCop made $30,000 on six screens across Canada over its opening weekend, for a per-screen average of $5,000 – a more than respectable opening weekend for an indie Canadian genre film about a cop-turned-werewolf.
The buzz also helped the film's distributor, Raven Banner, secure pre- and post-release sales in the U.K. with StudioCanal, Germany's Ascot Elite, Shochiku in Japan, Accent in Australia and MovieCloud in Taiwan.
Overall, the WolfCop promotional strategy earned the film approximately 115 million online impressions – 17 million of which were unique – and approximately $30 million in earned media, which is the value of a media mention measured as equivalent to ad space.
"Buyers look at all the work that has been done already on the movie before making a decision, and we have kicked the shit out of this movie in terms of marketing," says Joly.
More importantly, he notes, CineCoup's data and analytics strategy is designed to be IP-cumulative: as he likes to say, WolfCop was really just the marketing campaign for WolfCop 2.
- Image courtesy of Shutterstock