Shaw Media to cancel Ice Pilots NWT after sixth season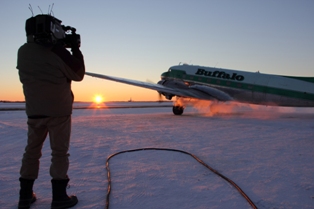 Shaw Media is to ground Ice Pilots NWT after its upcoming sixth seasons concludes on History.
The docu-series, first commissioned by History in 2008, follows the adventures of maverick Yellowknife airline Buffalo Air.
The final ice storm flight for the McBryan family and their airplane service begins with an Oct. 29 debut for the final season on History.
Christine Shipton, SVP of content at Shaw Media, and Gabriela Schonbach, partner and executive producer at Omnifilm Entertainment, announced the cancellation of the docu-series on Monday in a press release.
Ice Pilots NWT was created and produced by Omnifilm's David Gullason.