Film festival markets: love 'em or leave 'em?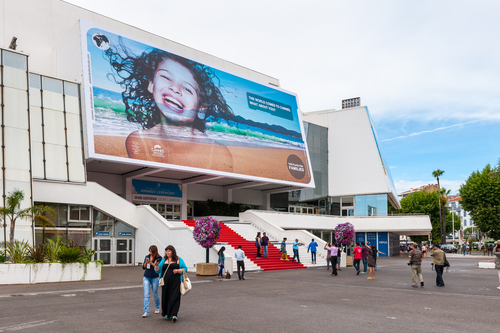 Cannes, Berlin, Sundance, TIFF… as much as the media landscape seems to be in a constant state of flux, there's at least one tradition that appears to be holding its own: the film festival market.
Every year, producers, sales agents and distributors travel to foreign lands to hopefully strike domestic and international deals for their independent films, forge new relationships and alliances, walk away with a lucrative territorial deal and hopefully clear enough coin to justify the trip's four-, five- or six-figure expense.
But as the film distribution market evolves, windows fragment and margins tighten, are the international festival markets as crucial to sales strategies as they once were?
Clearly the benefits remain: networking, screenings and media buzz all contribute to sales potential and consumer awareness of a title. But given the cost, at least one Canadian distributor wonders if it is still worth the effort.
"Film fests are an expensive way to do business," states Jonathan Gross, president of Toronto- and L.A.-based distributor Video Services Corp. "The costs of travel and a hotel room, meals on the road – it's got to be worth it. I can fly to New York and spend two days there at a cost of $500, and get all my work done. Or fly to L.A. for three days. Cannes will cost you $20,000 and everyone is selling their films for retail."
Part of the reason Gross says festival markets are losing their appeal for indie distributors like VSC is the increasingly fragmented way in which rights are sold and secured across platforms.
The laundry list of North American rights he needs to secure profitability include: theatrical, pay-TV, cable and broadcast, SVOD, VOD and PPV, EST, DVD/Blu-ray (retail), in-flight/in-room broadcast, and non-theatrical distribution (film festivals, educational, charity screenings).
"The problem is that you [often] don't get a full palette of rights," Gross says. "People make pre-emptive deals.
"A lot of times they just want to sell you theatrical and DVD, which are the two wrong ends of the equation," he continues. "But then the Netflix [rights] have gone, the TV's gone, and it's becoming an area where the old guard like us, the guys who have a DVD or theatrical business, are left either paying partial rights or paying a lot for all rights, and then dealing with a variety of window issues when the U.S. guy gets involved."
It's forced Gross to change the way he conducts business.
"We're not going to pay advances," he says. "We're now making deals where we don't put up any money, because the cost of doing business is so high."
In terms of acquisitions, Gross says his company waits "for the quality films that 'fall off the truck' and are discounted after a market or two."
"You used to have to go to festivals to see films – now, everybody's got a Vimeo link," he notes. "Most of that business can be done over email."
As Gross references, Netflix, and its global scope, is changing the nature of the types of deals that get done at festivals. It's a trend just beginning to reverberate through the industry and into festival deal-making, says A71 Productions president David Miller.
"There are some companies that are doing world rights deals for producers…You can now do deals full out across the world with Netflix," he says. But, he says, the money has to make sense. Otherwise, you're "missing out" on building the equity of a film across territories and platforms. Overall, he says he's noticing downward pressure on market prices.
Former Breakthrough Entertainment executive Marina Cordoni, who recently launched her own eponymous shingle, MCE, agrees with Miller's assessment, adding that the addition of streaming services to the marketplace has created a windowing challenge: "Everyone wants their exclusivity, and content creators want the best revenue stream possible."
Overall, both say they've noticed downward pressure on festival-specific sales volume and market prices.
"The money is shrinking," observes Miller. "In terms of spend, it's all cut [back]: broadcasters are offering a smaller licence fee. Sales agents offer less money; sometimes none. Sometimes the value is in joining that sales agent, even though you don't get any money up front."
The smaller licence fees for films may simply be a reflection of current viewer trends, he notes.
"Television is getting more and more popular," he says. "In the end, are viewers drawn to a movie on one of our pay networks, or a TV show like Breaking Bad?"
Cordoni has noticed a substantial drop in festival-specific sales volume.
"In the golden years of distribution, I would say 60 to 80% of sales were generated at markets," she states. "Today, that percentage has dropped to between 20 to 50%."
Cordoni explains that one of the biggest factors responsible for the drop in sales is the decreased demand for independent films in foreign markets. She notes that in the past, there was a huge appetite for North American product in European markets. But as Hollywood-style production values have homogenized across the global industry, buyers are choosier and deals take longer to close. It's changed the nature of what can be accomplished within the confines of a festival market, she says.
"In the '90s, you'd have your 'blank deal' memos (short form contracts with main terms and conditions left blank) with you. That doesn't happen today. Now, the meetings that I have at these festivals and markets are mostly relationship builders. [The deals] get done over time."
Regardless, there's nothing like a festival in terms of putting in that all-important face time.
"The only way you're going to make stronger and bigger and better films out of Canada is through international partnership," says Miller. "Meeting people and seeing that everyone is serious in a place that costs money to go to means they're trying to make an investment."
As an example, Miller says he attended Cannes earlier this year despite the fact A71 had not submitted any films for screenings.
"We didn't have a film in Cannes, but I'm financing three other movies, so it was important for me to be there," he insists, adding that since he's involved with Jay Baruchel's upcoming Baseballissimo, his goal to meet with sales agents and secure an Italian production partner made his attendance imperative. "There's value, because I like to meet with people face-to-face."
On the flip side, festivals remain a number one sales priority for some companies. Michael Paszt, president of Raven Banner Entertainment, which represents mostly horror-genre films for North American and international markets, says 75% of Raven Banner's annual sales happen in festival markets like Cannes, Berlin and the market/conference AFM.
"Film festivals are an integral part of an independent film's success," says Paszt. "In fact, given the oversaturation of product, they're even more important now than they were 15 years ago."
In fact, he doesn't envision a time when the festival marketplace loses its stature.
"Sales, fests and markets share a symbiotic relationship," he continues. "We all need each other. It's just a natural part of the process."
Paszt feels that the emphasis on bigger festivals like Cannes and Berlin tends to overshadow the strides made at smaller, more specialized festivals like Toronto's Hot Docs, SXSW's Midnight Program or Fantasia's Frontieres, "a great market for introducing new content and projects."
"The primary value is to separate a film from the rest of the pack and a respected fest will do that," he notes. "Everyone wants to get into the A-List fests, but a specialized fest can sometimes be just as important.
"At the end of the day, a good film sells itself but a strong festival can elevate a film . . . and, in a perfect world, create a bidding war on a film."
Miller adds that, when searching for potential sales, it's also important to attend emerging festival marketplaces like South Korea's Busan and the Hong Kong International Film Festival.
"You're always trying to find some money under a rock, and you go where there's the biggest rock," he states.
Whether attending Cannes or Sundance or a smaller specialized fest, Paszt says a festival remains the best vehicle to discover a golden opportunity.
"Whether you're selling or buying, you cannot afford to miss that hidden gem," Paszt admits. "All it takes is that one film to capture that lightning in a bottle."
Photo: Anton_Ivanov / Shutterstock.com