Radio-Canada's Louise Lantagne to join Attraction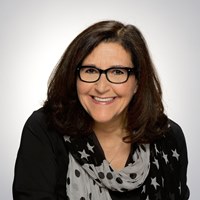 Quebec film and TV producer Attraction Images has brought former Radio-Canada exec Louise Lantagne on board.
Lantagne has been hired as VP of fiction, feature film and documentary after 15 years at Radio-Canada, initially as head of feature films. She will join Attraction Images on Oct. 27.
She rose to become executive director of television in 2008, with Les Bougon, Les Invincibles, Tout sur moi, C.A., Les Parent and Minuit le soir among her credits.
Attraction Images is best known for TV series like La Vie la vie, Les Jeunes Loups and Au secours de Béatrice and popular movies like Jean-Marc Vallee's C.R.A.Z.Y.