Programming profile: Discovery Canada's Edwina Follows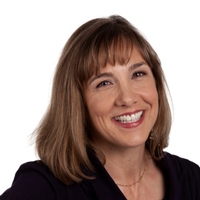 Growing up with actors Ted Follows (Cold Comfort) and Dawn Greenhalgh (Antiviral) as parents, Edwina Follows learned the power of great storytelling early in life. It fed her early career in screenwriting and now informs her 10-year career at Discovery Channel Canada, where she is head of commissioning. Under Follows and VP programming Ken MacDonald, the channel is in a record year for original Canadian content.
Recent hits include Highway through Hell, Cold Water Cowboys and comedy-documentary Fool's Gold. With about 200 hours of independently produced Cancon on its slate – and an average of 500 to 600 pitches received annually – the channel looks for male-skewing ideas in three areas: high-stakes, authentic, character-driven series, big-event specials and entertaining approaches to science, tech and adventure.
What is the strategy behind this record amount of Canadian programming?
We've sped up production time. [It used to] take between two and three years to get a high-end, high-stakes, character-driven factual show to air, but what viewers like has been changing so rapidly, we realized we couldn't afford that. By the time the show aired, tastes had changed and we'd missed the boat. One of the big things I'd been tasked with by Ken MacDonald is how do we get the content on air faster?
And how did you?
The development process is key. When I came here in this role as commissioner, I revamped the development strategy so all of the program executives, developers, programmers and the digital department worked together more closely, collaboratively, and sooner – everyone has input on projects right from the get go.
The other side of that is the financing. We finance 100% of some of our projects if they are Canada-specific, like Canada's Worst Driver. But in most cases, we need financing partners. Discovery Canada is [part of] an international company [and] I have commissioning partners all around the world. We've put in place more transparency and communication with all the Discovery Channels internationally, which allows us to assist producers in financing their projects.
Regarding Fool's Gold, is the "comedy-doc" a new genre for Discovery?
Yes. This is a brand new foray for us. We've been recognizing the importance of comedy – our guys were relating to shows where there was more humour. The difference with what we do is that our character-driven shows are authentic first. In our comedy, even with Fool's Gold, it's not scripted, they're not actors. We've been able to find production teams that have the courage to blend expertise from comedy or dramatic writers with our factual team and put the two together…the way they edit the shows heightens and brings out the comedic elements.
We also have Never Ever Do That At Home by Insight Productions. [The comedy] is more from the hosts, but it was the first time that we'd taken people with a comedy background and put them into a situation that had a really cool takeaway.
What do you no longer want to be pitched?
For quite awhile, big engineering projects were a staple for Discovery. Right now, we're not seeing [interest in] that heavily process-driven engineering-type story. Medical shows and series and specials [also] don't seem to appeal to our guys.
If pick-and-pay becomes a reality, what will set Discovery apart?
Really smart programming with very cool takeaway. That's really important in terms of what we're looking for: we believe that the world is awesome. That drives the tone of every show. Big entertainment value [and] a sense of feeling really excited about the world, by the information or the characters.
As character-driven reality has grown on other channels, how do you compete?
We look at areas where the subject matter strikes a chord with our guys. So if it's gold, for example, which has been working really well, how do we have more fun and push for that in another area?
[But] we've started to get some backlash over the last 12 months about shows not being 'real,' not just on Discovery but the whole reality world. Viewers are annoyed – 'that's fake,' 'they're saying it's dangerous but it's not,' etc. That's been particularly challenging for us, because authenticity is a high bar we set. I think Discovery is suffering a little bit because other channels are copying, if you will, shows that originate with us.