Alcina Pictures rolls camera on revenge thriller in Norway
The cast for the Canada-Nordic coproduction from writer-director Kjersti Steinsbo includes Siren Jorgensen and Frode Winther.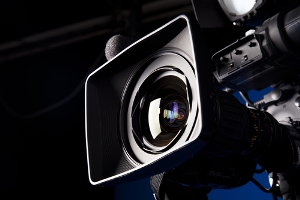 Toronto indie producer Alcina Pictures, acting as a gateway into the North American market, has started the cameras rolling on its Canada-Norway coproduction Doll in the Ceiling from writer/director Kjersti Steinsbø.
Production on the revenge thriller is underway in western Norway, ahead of post-production Toronto.
The film stars Siren Jørgensen, Frode Winther, Maria Bock, Anders Baasmo Christiansen and Trond Espen Seim.
Doll in the Ceiling was developed by the Norwegian producer partner, before Alcina Pictures boarded the project to open up markets across the Atlantic.
Paul Barkin and Kristine Knudsen are producing, with executive producer credits shared by Lisa G. Black and Mark Gingras of Urban Post.
Euforia Film will be handling distribution in Norway.
Alcina has previous movie credits that include Bruce McDonald's The Tracey Fragments,  Cherien Dabis' Amreeka and Jeff Renfroe's The Colony, starring Laurence Fishburne, Kevin Zegers and Bill Paxton.
- Camera image courtesy of Shutterstock