Christine Shipton named SVP content at Shaw
Christine Shipton takes on the new role following colleague Barb Williams' promotion to Shaw Media president.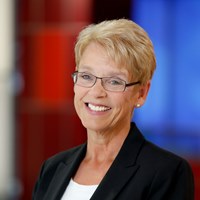 Christine Shipton has been named Shaw Media's new SVP of content, taking on the role previously held by current EVP of broadcasting and Shaw Media president Barbara Williams.
In her new role, Shipton will be responsible for overseeing Shaw Media's content strategy across multiple platforms. She will also be in charge of acquisition deals for U.S. and international series, as well as the creation of original Canadian productions. In addition, Shipton will oversee scheduling for Shaw Media's conventional and specialty channels.
Shipton was previously Shaw Media's VP of original content for Shaw Media, where she oversaw the development and commissioning of Canadian programming across Shaw's specialty channels and Global Television. In the role, she commissioned over 700 hours of Canadian content last year, and spearheaded several international coproductions including Vikings, Rookie Blue, Haven and Copper.
Williams, who previously held the position of SVP original content, was named EVP of broadcasting and Shaw Media president last week following the passing of previous president Paul Robertson earlier this month. Robertson died after a long-term battle with cancer at the age of 59.
- With files from Josh Kolm, Media in Canada