Netflix offers peek at biz as standoff continues with CRTC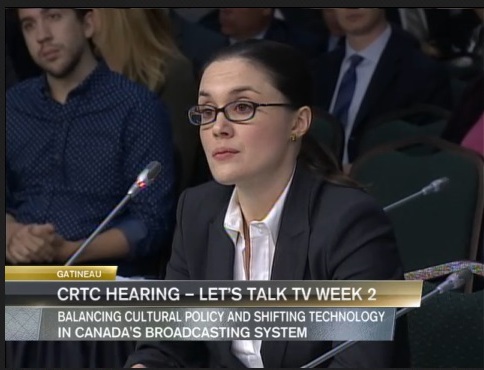 Sorry we couldn't be more accommodating, Netflix appeared to tell the CRTC on Monday.
In response to a CRTC demand on Friday to release information such as subscriber numbers, the U.S. streamer withheld sensitive business data, but offered up screen shots of its Netflix Canada website and other general business information.
"As we stated during our appearance at the hearing, specific information requested by the commission, which was ultimately the subject of various orders made by the commission, remains confidential and competitively sensitive, the disclosure of which to third parties would be highly prejudicial to Netflix," Corie Wright, director of global policy at Netflix, wrote to the CRTC in a Sept. 22, 2014 letter obtained by Playback Daily.
"Accordingly, Netflix is not in a position to produce this information. Moreover, the orders are not applicable to Netflix under Canadian broadcasting law," the U.S. video portal added.
In a separate Sept. 22 letter, also obtained by Playback Daily, Netflix does provide answers to certain undertakings promised to the CRTC.
For example, Netflix provides, as requested, screenshots indicating the Canadian genre selection on its Netflix service, and in another response indicates 90% of the Netflix Canada service includes captions or subtitles.
In another answer, Netflix offers screenshots to illustrate the availability of Canadian kids programming as a sub-genre, but withholds how much Netflix Canada spends on local kids programming.
Elsewhere, Netflix tells the CRTC it has no agreements to pay a VOD tax to the French or Dutch governments, nor did it conclude an agreement with the French government to only show films over three years old in the distribution market.
"Netflix's service in France respects the release windows for theatrically exhibited films," the U.S streamer advised the regulator.
Also regarding its Netflix France service, the U.S. company told the CRTC it has not discussed with the French government local oversight of the algorithm used by Netflix to ensure French content is "appropriately positioned" on the home page.
Back in Canada, Netflix disclosed to the CRTC that, regarding the question of federal and provincial privacy laws, Netflix "complies with the requirements of the Personal Information Protection and Electronic Documents Act, S.C. 2000, c. 5, in addition to other Canadian (federal and provincial) privacy laws that may be applicable."
"Netflix remains willing to continue discussing these issues with the commission in a constructive manner. If you have any questions in connection with the foregoing, please do not hesitate to contact the undersigned," Wright told the CRTC in her Sept. 22 correspondence.