W orders NHL WAGs series from Bristow Global Media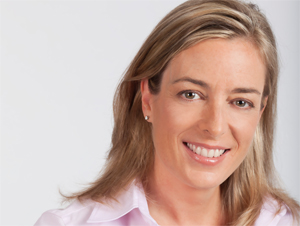 Indie Bristow Global Media last year produced NHL Revealed: A Season Like No Other with a behind-the-scenes look at pro hockey stars.
Now Julie Bristow, having spent much time around the partners of NHL stars to capture off-ice footage for that show, is back this year with another all-access docu-series, this time about the wives and girlfriends (WAGs) of top players.
"A lot of the women have been approached before about this kind of series. It was quite helpful that we had spent a year with a lot of the players in the NHL and were shooting around their families. It felt right that we were women too," Bristow, head of Bristow Global Media, told Playback Daily.
The talent lineup for the W Network's eight-part inside-look series, to debut in February 2015, will include Anger Management star Noureen DeWulf, wife of Vancouver Canucks goalie Ryan Miller, and Nicole Brown, whose husband is Los Angeles Kings star Dustin Brown.
Bristow said she sold W on the NHL WAGs series by creating a compilation reel of partners of players followed as part of last season's NHL Revealed docu-series.
"They're the CEOs of their families, and it's another way to look at our national sport and the stamina required to survive a hockey career," she said.
As with NHL Revealed, the pro hockey league, along with the NHL Players Association and W are looking to draw in casual hockey fans, beyond hardcore hockey game viewers.
The upcoming series will also raise the drama ante by following the ups and downs of being an NHL wife or girlfriend, at seeing your partner being traded or injured, and ultimately making it to the Stanley Cup finals or coming up short.