Sandra Oh on TIFF helping Canadian actors connect to industry
"It's a great idea to introduce new Canadian talent to a much wider array of casting," the Grey's Anatomy star said of Toronto's Rising Stars program.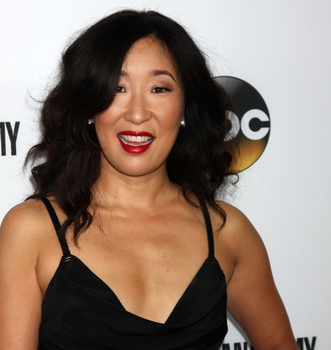 The next time a U.S. network series or movie casts a Canadian newcomer, that break may have come during the Toronto International Film Festival.
"It's a great idea to introduce new Canadian talent to a much wider array of casting," Grey's Anatomy star Sandra Oh told Playback Daily about TIFF's Rising Stars program, which this year aligned itself with the Casting Society of America.
"I'm really happy that the CSA is here and that this relationship is starting. They want to know us as much as we want to know them," Oh said.
She explained Toronto and Vancouver are near enough to Los Angeles for Canadians and Americans to come from the same talent pool casting agents dip into to fill roles, but "they might just not be familiar with all the amazing talent in Toronto."
The Canadian-to-Hollywood transplant attended the National Theatre School in Montreal before she and many of her colleagues moved to Toronto. Oh said she tries where possible to introduce Canadian talent to U.S. producers and casting agents.
Sarah Gadon, who most recent movie credits include Enemy and Cosmopolis, said TIFF Rising Stars initiative helps bridge a divide between actors and the film and TV industry.
"TIFF has become this massive business, as much as it is about art and film," she explained.
The festival, through the Rising Stars program, can single out Canadian breakout actors and bring them closer to the industry via media training, seminars with international casting agents and meetings with directors.
"It's a way for the festival to give you access to the festival, to help you realize it's not just about your premiere. It's about connecting you to all the people who come here from around the world," Gadon said.
The four Canadian actors chosen as this year's 2014 Rising Stars are Sophie Desmarais, Shannon Kook, Alexandre Landry and Julia Sarah Stone.
Photo: s_bukley / Shutterstock.com