Capote producer Kyle Mann launches Drive Productions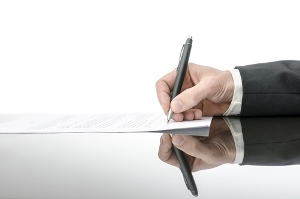 Capote producer Kyle Mann has arrived at the Toronto Film Festival with $2 million in hand to launch genre film financier Drive Productions with partner Michael Risley.
The Los Angeles and Vancouver-based company has a $2 million war chest to invest in film pitches, books and scripts as it builds relationships with distributors and talent agencies to develop film projects.
Drive Productions is currently in pre-production on two thrillers, Backcountry and The Estate.
Mann produced Capote and the Adrien Brody-starrer Wrecked.
His most recent film, the comedy Teen Lust by director Blaine Thurier, is debuting at the Toronto International Film Festival on Sept. 10.
Risley is also a partner in Fuel Industries, a digital youth agency that builds and maintains audiences for corporate brands.
- Handshake image courtesy of Shutterstock