Harold Greenberg Fund backs Dunn, Egoyan features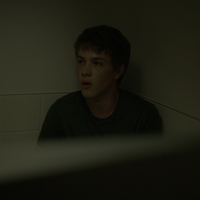 Bell Media's Harold Greenberg Fund revealed the five feature films selected to receive funding through its equity investment program including Closet Monster, the debut feature from writer/director Stephen Dunn. The fund invested a total of $620,000 across the five features.
Closet Monster, starring Connor Jessop, is produced by Best Boy Productions and Rhombus Media and started production in St. John's in August.
Other projects selected to receive financing include Atom Egoyan's Remember, Sean Garrity's Borealis, Aisling Walsh's Maudie and The Damage, from music video director X.
The production companies attached to the projects include Serendipity Point Films and Egoli Tossel for Remember, Buffalo Gal Pictures and Banana-Moon Sky Films for Borealis, Screen Door Productions, Rink Rat Productions and Parallel Films for Maudie and Freddie Films and DHX Films for The Damage.