Focus World acquires Cronenberg's Maps to the Stars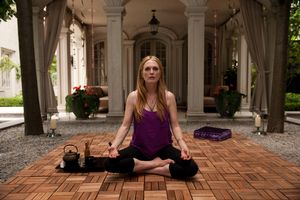 David Cronenberg's Maps to the Stars has secured U.S. distribution ahead of its gala screening at TIFF on Sept. 9.
Focus World, a division of Focus Features, has picked up American distribution rights to the film, which is directed by David Cronenberg and produced by Entertainment One and Toronto-based Prospero Pictures. The film was written by Bruce Wagner.
The film debuted at Cannes this spring and although reviews were mixed, the performance by star Julianne Moore earned her a best actress award at the festival.
According to a release, Focus World plans to release the movie in the U.S. in early 2015. It opens in Canada on Oct. 31.
eOne Films International holds worldwide right to the film, and is distributing it in Canada, U.K., Australia and New Zealand.
The 2015 release for the film affects its Oscar eligibility, as nominations close within the previous calendar year. Moore's performance had generated expectation that she could be nominated for an Academy Award next year.
Also starring in the film, a satire of the Hollywood film industry, are Mia Wasikowska, Olivia Williams, Evan Bird, Canadian Sarah Gadon, John Cusack, and Robert Pattinson.
Maps to the Stars was produced by Prospero's Martin Katz, SBS Productions' Saïd Ben Saïd and Michel Merkt. Executive producers are Sentient Entertainment's Renee Tab and eOne's Benedict Carver.
The deal was negotiated by WME on behelf of eOne, with Focus World's Anjay Nagpal, SVP and Gene Kang, VP of Business Affairs.