Bollywood Star shimmies into second season
The series from Toronto-based Makan Media will expand to six half-hour episodes from its four-ep first season.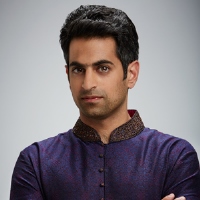 A second season of the original series Bollywood Star has been greenlit by OMNI Television, with production set to start in October.
The second season of the series will feature six half-hour episodes, an expansion upon the four-episode first season, and will be shot in Toronto and Mumbai. According to OMNI, the first season of Bollywood Star was among the top-rated series on the network, but specific ratings information was not available at press time.
The reality series follows Canadians aiming to land a role in a Bollywood film, and is based on the Bollywood Star Australia (from WTFN Entertainment) and Bollywood Star United Kingdom formats. Additional broadcast and production details for the second season will be released at a later date.
The first season of Bollywood Star was sponsored by L'Oreal Paris, an investment the company says was made to better reach Canada's growing  South Asian community. It marked the first time OMNI pursued sponsorship and activation opportunities for an original series. There is no word yet on whether L'Oreal or other sponsors will participate in the second season of the show.
Bollywood Star is commissioned by OMNI's original content team, and is produced by Makan Media. Shaam Makan serves as executive producer on the series.