Telefilm Canada reveals new $14M war chest
Bell Media and Corus Entertainment are among the contributors to the Talent Fund, which supports feature film production and promotion.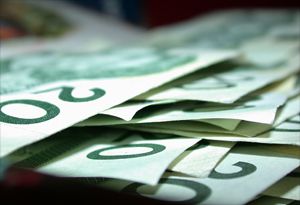 Telefilm Canada has raised just over $14 million from the private sector for stepped-up Canadian feature film promotion and production through its Talent Fund.
Broadcasters are the biggest contributors, with Bell Media putting $8 million into the public-private partnership over seven years as part of its tangible benefits package from its takeover of Astral Media.
And Corus Entertainment has directed $5.7 million into the Talent Fund over seven years following its takeover of Historia, Series+ and Teletoon.
Other Talent Fund donors include Entertainment One Films Canada, Temple Street Productions and the Virmani Family Charitable Foundation.
Telefilm executive director Carolle Brabant told Playback Daily that the Talent Fund is not a new fund requiring added administration to deal with applicants.
Instead, the new $14 million war chest will allow Telefilm to better promote emerging Canadian film talent and underwrite production for established directors recognizable on the world stage, among other on-going initiatives.
Also on the production side, part of the Corus coin in the Talent Fund will be directed to producing family feature films to meet pent-up audience demand at Teletoon and other family TV channels.
"Certainly part of it (Talent Fund) will be dedicated to emerging talent that are interested in doing those kinds of family projects. There's a real market for those films," Brabant said.
She added the $14 million will also help Telefilm ease a shortage of funds available to promote Canadian talent.
Also missing at Telefilm until now was a way for industry leaders who sit on the Talent Fund advisory committee to help promote emerging talent in their regions, and to pull in still more Talent Fund donors.
"There was not a structured way to support that talent. Telefilm has the credibility, so we hope for even more reaching out to the private sector," Brabant said.
That includes getting companies that routinely support and promote sport athletes to consider doing the same with Canadian film talent.