Rogers Media acquires Sunnyside for City
The sketch comedy series is created by Dan Redican (pictured) and Gary Pearson.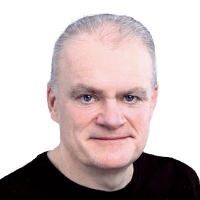 Canadian TV has a long tradition in sketch comedy, from Second City Television and Kids in the Hall to The Holmes Show and the Picnicface series.
Now City is returning to the sketch comedy well for Sunnyside, an original series created by Gary Pearson (This Hour Has 22 Minutes) and Dan Redican (The Kids in the Hall).
The homegrown series stars Kathleen Phillips, Lauren Ash, and Pat Thornton and is produced by Counterfeit Pictures and Buffalo Gal Pictures.
Production on an initial six half-hours will start in September in Winnipeg, ahead of a mid-season broadcast of Sunnyside on City.
The City commission was unveiled by Nataline Rodrigues, director of original programming at Rogers Media, which has had other recent comedy outings with Package Deal and Seed.
The ensemble sketch comedy cast for Sunnyside includes Patrice Goodman, Alice Moran, Kevin Vidal and Rob Norman.
Anton Leo, Shane Corkery and Dan Bennett from Counterfeit Pictures and Phyllis Laing from Buffalo Gal Pictures share the executive producer credits.
Photo via Deep-inc.com