No season two for Working the Engels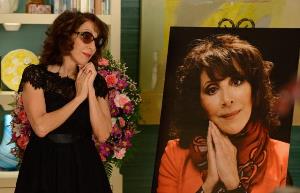 Halfire Entertainment's Working the Engels will not return for a second season on Global TV.
Shaw Media confirmed the end of the Engels Tuesday; NBC declined to comment on the series' cancellation.
The 12-episode single-cam series was written and created by Katie Ford and Jane Cooper Ford and was produced by Halfire Entertainment in association with Shaw Media and NBC. It marked the first coproduction between a U.S. network and Canadian broadcaster for a half-hour network comedy.
Working the Engels, which followed a young lawyer working in her family's firm after her father's passing, starred Andrea Martin, Kacey Rohl, Azura Skye and Benjamin Arthur. It debuted mid-season in Canada on Global TV but was held until summer by NBC.
According to a statement provided to Playback from Shaw Media, the series ratings did not warrant a renewal.
"We are incredibly proud of our Canadian original series Working the Engels," the statement read. "The dynamic team – on-screen and off – created a refreshing, heartwarming series that was a welcome addition to the Global primetime lineup. We had every hope for its success, and the commitment south of the border only supported that sentiment. However, we are in a world where audience demand plays a significant role and the numbers were not strong enough to warrant a second season."
A statement from Halfire Entertainment president Noreen Halpern echoed Shaw's: "We're incredibly proud of Working the Engels. Our incredible cast brought to life the world created by Katie Ford and Jane Cooper Ford. NBC, Shaw Media, and Sky were wonderful partners and we really appreciate the commitment from the entire cast and crew and the show's loyal fan base."