W5 cuts staff, shortens next season
Seven contract positions on the W5 production team will not be renewed.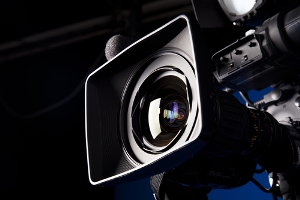 W5, CTV's news magazine program, will not be renewing seven contract positions and has cut the number of episodes set to air in its upcoming season.
The seven contract positions that were not renewed include three producers, a film crew and an editor. Bell Media also decided to decrease the number of episodes set to air in the upcoming season of W5 to a minimum of 14. The last season of W5 included 23 episodes.
Earlier this summer, Bell Media eliminated 91 positions from its in-house production division. A total of 72 union positions and 19 non-union positions were impacted through the cuts across CTV, Much, M3, MTV, Space and E!
Along with these cuts, Bell Media also halted the production of several in-house shows, including 1G5G, After Degrassi, Losing It and MTV News on MTV, Today's Top 10s, Video on Trial and The Wedge on Much and Movie Night on CTV and E!
- with files from Val Maloney, Media in Canada
- Camera image courtesy of Shutterstock