Dinner and (six) movies with Melissa Leo
The Oscar-winning actress tells Playback about giving feedback notes to six scripts from the inaugural Punk Films Femmes Lab participants.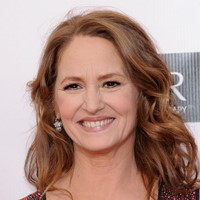 Oscar-winning actress Melissa Leo doesn't think it is that momentous that she gave six Canadian women who wrote and sent her six feature film scripts generous feedback notes during a recent sleepover at her New York state home.
"It's a shame that it would have be special and extraordinary," Leo told Playback Daily after the six members of the inaugural Punk Films Femmes Lab met Leo on July 31 for suggestions to make their scripts shine.
Leo cooked dinner for Ingrid Veninger, Danishka Esterhazy, Michelle Latimer, Sophie Deraspe, Mars Horodyski and Anais Granofsky, and even made them pancakes for breakfast the next morning.
Then everyone gathered round her dining room table, with all six scripts, completed as promised in six months, laid out for critiquing.
"It's extraordinary to see such well-written and meaningful scripts arrive at my home in a timely fashion," The Fighter star said of the experience.
Leo asked each of the screenwriters to tell the story of their movie in three to five sentences.
Her goal was to help the six women look beyond the subjective struggle of writing their scripts to best find and connect with an audience.
"A lot of my comments were about having to step away from their heart in a story and step towards straight storytelling," she recounted.
That means identifying your audience and being certain you are telling a clear story and not over-telling it.
"It's a film, a visual medium. But it's bare-bones writing that makes for the best scripts and the best films," she insisted.
Leo said her notes focused less on their "literary prowess" than what it takes to lift a script off the page and onto a screen.
"Don't go mentioning items unless they need to be there, and don't leave out items like a gun if it needs to be there," she advised.
A script isn't a novel, the six screenwriters were told.
"This is a blueprint for people to unite together to make the film. So ask, are so many characters necessary, and be able to hone things down so that they really make a clear sentence," Leo continued.
The seven artists also talked about making sellable movies without selling out.
Leo's generous feedback follows the Hollywood actress accepting a challenge from Veninger at the 2013 Whistler Film Festival and offering $6,000 so six women could complete scripts before attempting to make movies as directors.
But now that the six scripts are moving towards the polishing stage, it's time for the Punk Films Femmes Lab participants to find their own way alongside their peers to get the projects packaged and produced.
"When I made the (Whistler) offer, it was an offer knowing my own reality, which is that I am not, even if there is a drop-dead great script, I'm surprisingly not in a position to get the film made," Leo said.
Leo, who starred in Denis Villeneuve's Prisoners thriller, said she can't contact actors and directors or get the scripts to an agency for packaging.
That's not how the film business works. For starters, the six Punk Films Femmes Lab scripts are likely to be made for a budget Hollywood would sneer at.
"Find local workers, because the industry has over the last 20 years seeded itself around the world, and align with them and become creative filmmakers," Leo advised. "The notion of waiting for someone to ask you to do it (a film), or paving the roads for you to do so, I don't know that works anymore," she said.
"I feel, from my experience, if one wants to make a film, and has that amazing capacity to write, than they should do just that," Leo added.
- Melissa Leo photo courtesy of Shutterstock