Second season renewal talk surrounds The Strain
Playback has learned that an official announcement from FX Networks to renew the Toronto-shot vampire virus drama is imminent.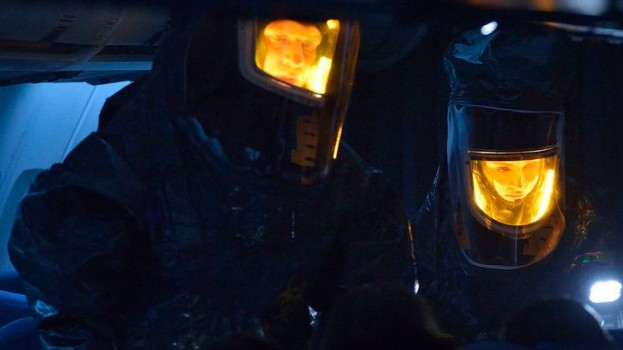 Speculation is growing that Guillermo del Toro's drama The Strain, shot in Toronto, is to receive a second season renewal.
FX Networks hasn't officially announced the second season order, but Playback has learned an announcement is considered imminent and that the series is likely to return to Cinespace Studios, where it shot its first season.
The Strain, a vampire-virus drama from Guillermo del Toro, Chuck Hogan and Carlton Cuse, debuted and FX and FX Canada in July 2014 and has averaged 2.34 million viewers stateside through five episodes.
Global News first reported on a likely second season renewal of the modern take on the vampire myth that stars Corey Stoll and Mia Maestro.
FX Networks gave another of its Canadian-shot TV series, Fargo, a second season order of 10 new episodes, and it is set to shoot a Jay Baruchel-starring comedy in Toronto as well. The sophomore run of Fargo will shoot in Alberta from January to May, 2015.
The TV adaptation for FX of Fargo is based on the Coen brothers' 1996 Oscar-winning movie by the same name, and comes from MGM Television.
The Strain and Fargo air on FX Canada as part of a supply deal between Rogers Media and FX Productions.
FX Networks wasn't available for comment at press time.
- with files from Katie Bailey