Stephen Dunn's Closet Monster starts production on the Rock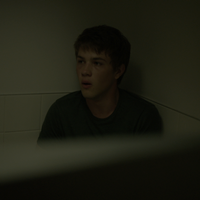 Production has started on Closet Monster, the debut feature from writer-director Stephen Dunn, shooting in and around St. John's throughout the month of August.
Rhombus Media and Best Boy Entertainment are producing the film, with Rhombus' Kevin Krikst and Fraser Ash and Best Boy Entertainment's Ed J. Martin serving as producers. Executive producers on the project are Rhombus' Niv Fichman and Best Boy's Ed Martin.
With a budget of $1.85 million, the dramatic feature follows the story of a young man named Oscar Madly who is desperate to leave his hometown and a traumatic past, and a relationship that emerges between Madly and a rebel named Wilder who is in town for the summer.
Closet Monster received financial support from Telefilm Canada, the Newfoundland and Labrador Film Development Corporation and the Harold Greenberg Fund. The film will be distributed in Canada by Elevation Pictures.
"If life was perfect, I would like to see this premiere at Sundance. A coming-of-age film that is bold like this…I think it could work quite nicely," said Rhombus Media's Krikst.
The film stars Connor Jessup, Aaron Abrams, Mary Walsh and Joanne Kelly. Other cast members include Aliocha Schneider, Jack Fulton and Sofia Banzhaf.