Rogers Fund invests $5.26M across 17 projects
Storage Wars Canada (pictured) and Mohawk Girls were among the television projects supported in this round of financing.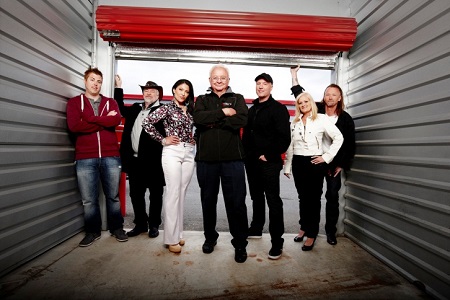 Rogers Documentary and Cable Network Fund is injecting $5.26 million in equity investment into 17 television and documentary projects, including Storage Wars Canada, Bitten and Orphan Black.
Three scripted series received funding in this round of financing: the second seasons of Bitten (Bell Media) and Mohawk Girls (APTN), and the third season of Orphan Black (Bell Media). Unscripted series receiving funding include Restoration Garage 2 (History Channel), season three of Yukon Gold (History Television), season six of Ice Pilots (History Television), season one of Jade City (Discovery), Treasures Decoded II (History Television, Historia), season three of War Story (History Television), season three of Storage Wars Canada (OLN) and Illusions of Grandeur (Rogers Broadcasting).
Meanwhile, the documentaries selected for funding are March to the Pole (History Television), A Quiet Revolution (Documentary), Gambling on Extinction (Animal Planet, CTV W5, Radio Canada), Against All Odds: The 1948 RCAF Flyers (TSN) and The Mohawk Ironworkers (APTN).
The media company offers a number of funds for Canadian independent producers, with the Documentary Fund supporting non-fiction films and the Cable Network Fund serving as an equity investor in Canadian programs that receive first play on the country's cable channels.
The application deadline for the next round of funding is Oct. 1.
- From Realscreen