TIFF '14: Fest names 4 actors poised for international fame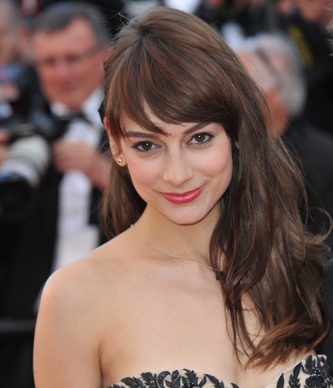 The Toronto International Film Festival unwrapped its star-making machine Wednesday, as emerging actors Sophie Desmarais, Shannon Kook, Alexandre Landry and Julia Sarah Stone were named to take part in its 2014 TIFF Rising Stars programme.
The quartet, judged to be poised for a career breakthrough, will take part in specialized programming from the TIFF Industry Office that includes media training, meeting international casting directors, one-on-one meetings with filmmakers, and public events during the festival next month.
Desmarais is best known for her role as a young runner driven to succeed on the track team in Sarah Prefers to Run, directed by Chloé Robichaud.
Kook made guest appearances on the CBC dramas The Border and Being Erica, Disney XD's Aaron Stone, and in Durham County.
Landry's major break came when he was cast in a supporting role in his first feature film, Gabrielle, directed by Louise Archambault.
And Stone's own breakout performance came in the Canadian indie The Year Dolly Parton Was My Mom, while she is a  series regular on AMC's The Killing.
The initiative to prepare four Canadian actors for international break-out success was launched in 2011.