Prentiss Fraser joins Fox Int'l Channels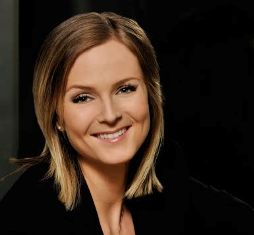 Fox International didn't leave the Canadian TV industry wondering for long where eOne sales exec Prentiss Fraser was headed, following word midday Wednesday she was leaving the Canadian distribution giant.
By evening Wednesday, Fox International Channels (FIC) issued a release announcing Fraser's newly created role at the company, as SVP of Global Entertainment Sales.
Fraser will be based in London for the newly created role, and will be responsible for FIC content sales across all windows. Her remit will include TV, non-linear and home entertainment rights across scripted and unscripted, miniseries and local productions.
Of her new role, Fraser tells Playback Daily it was an opportunity for career growth on an international scale.
"The move to Fox International Channels is a great opportunity for me," she said via email. "Not only will I be moving to London but it's an opportunity to get very close to the content and work within a powerful umbrella of channels. It's also an opportunity to build an entertainment sales division within an established infrastructure and looking at new models of distribution to increase revenue generation and support the channels and brands."
Fraser joined eOne in 2008 as part of the company's acquisition of Oasis International, specializing in the international market as SVP, Entertainment One Television International.
"In my time at eOne, we've seen enormous growth," she continued. "The content eOne represents is literally some of the best in the world and the team we've built is top notch. I'm so proud of what we've been able to achieve and look forward to seeing how they continue to evolve and grow."
Toronto-headquartered eOne has seen significant realignment in its senior ranks in recent years, as the company executes an aggressive growth strategy, which included the 2012 takeover of former distribution rival Alliance Atlantis. In recent months, it has also invested in digital media powerhouse Secret Location and acquired home entertainment distributor Phase 4.