William F. White settles lawsuits against former execs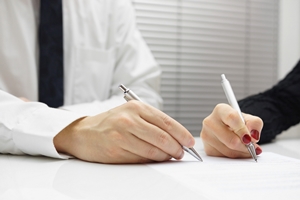 Canadian film production equipment supplier William F. White International has settled all outstanding litigation against two top former executives, Bill White and Larry Sacchetti.
The move closes the legal front in the Ontario Superior Court of Justice on lawsuits and counter-lawsuits stemming from allegations that Sacchetti and White were involved in what Whites describes as "kickback schemes in which both parties misappropriated funds and received secret commissions" related to work done on behalf of equipment supplier.
The settlement terms, according to a press release from Whites, will see Sacchetti and White promise to repay monies claimed by the equipment supplier, via promissory notes payable to Whites.
Whites claimed $295,412 from Bill White, and $581,621 from Sacchetti.
White, whose father founded William F. White in 1963, was president of the company until late 2005.
And Sacchetti was COO of the company until March 2011.
"We are pleased that this matter has been concluded satisfactorily," Paul Bronfman, chairman/CEO of Comweb Corp./William F. White International, said in a statement Wednesday.
"We view this as an important step moving forward," he added.
- Image courtesy of Shutterstock