Let's Talk TV: Set-top box measurement
Should Canada have a standard measurement system that includes set-top box numbers? A look at how BDUs are positioning their arguments ahead of this fall's CRTC hearing.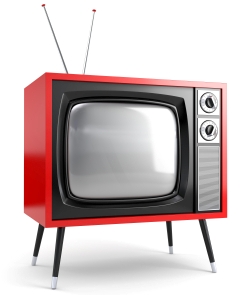 This fall the CRTC is set to hear talks from every side of the industry as it embarks on hearings associated with its Let's Talk TV initiative. From simultaneous substitution to pick-and-pay, and terms of trade to set-top box measurement, we'll be profiling different topics throughout August leading up to the hearings. This week a look at set-top box measurement, what the CRTC is proposing and how the major players have responded.
The issue: The CRTC wants to discuss developing a ratings system that includes numbers from set-top boxes (STB), with digital cable and satellite providers sending data to broadcasters by getting those numbers directly from the boxes, expanding the current PPM and diary measurement model that is done through Numeris (formerly BBM Canada).
The players:
ACA: The Association of Canadian Advertisers says it fully supports the idea of a new STB-based audience measurement system, believing it will provide more accurate measurement and enhanced measurements of things like commercial audiences that could be used as a currency. The organization says that more data would allow advertisers to plan and buy on TV with more accuracy and confidence.
Bell: In its intervention Bell said that it recognizes that STBs can provide viewership data around the popularity of programming services and the shows that are most watched. It also stresses what it calls the limitations of STB data, namely that the measurement only provides a snapshot of the audience and is not as complete a metric as the one currently provided by Numeris. It also says that collection of STB data requires two-way conversation between the subscriber and the BDU, something that is currently available for Bell Fibe TV but not on Bell Satellite TV, which leaves a significant hole in the market.
Bell proposes that all licensed BDUs should participate in an STB-based audience measurement system, and it also says it is willing to participate in a BDU-owned consortium, using a third-party aggregator to compile the viewership data from each channel, making that aggregated information available by market and channel on agreed upon terms and conditions.
The company recommends that BDUs be responsible for the costs of the third-part data collection in exchange for access to the numbers collected. It also recommends that Netflix and other OTT services be required to participate in the new audience measurement system, giving the CRTC the ability to more effectively measure the impact of those services on the Canadian broadcasting system.
CBC: The pubcaster agrees with the CRTC that viewing and related information from STBs could be valuable in service development and negotiations with BDUs. It says that overall the broad availability of STB data would significantly benefit the Canadian broadcasting system, and the CBC would want to obtain any STB information relating to its programming in a timely fashion.
Rogers: The media co says it believes it is too early to consider an STB audience measurement system without a full understanding of the problem is it attempting to address. Rogers says in its intervention that the CRTC should at maximum encourage broadcasters and advertisers to work with Numeris to understand how STB data can be used to supplement existing audience measurement systems, similar to how Nielsen operates in the US.
Rogers says it believes a stand-alone STB system wouldn't solve issues that currently exist around TV measurement problems, adding that the creation of the new system would be difficult, if not impossible to create. The company also says that the nature of STB data, which measures total audiences, does not mesh with the demographic buying done by advertisers.
The company says that as a first step towards the creation of an STB measurement model the CRTC should follow the path being set in the U.S. where Nielsen launched a hybrid model that uses both STB and PPM/diary measurement.
Shaw: The media co says it would support and participate in an industry-wide program to develop a STB-based measurement system. It says cable and satellite media companies should be exploring ways to use STB data in order to compete with OTT players that can use numbers more rapidly. It says the use of STB data has the potential to turn what is currently a disadvantage into a positive thing for the broadcast system.
The company says it supports the inclusion of a third party like Numeris to help form the new measurement system.
The potential outcomes:
While all BDUs may currently be collecting STB data for their own internal uses to varying degrees, the outcome of this fall's Let's Talk hearing could result in the creation of an industry standard, similar to the one run by Numeris.
If STB data continues to go untapped at an industry level, the main consequence, as Shaw Media put forward in its intervention, is that OTT players will continue to have access to more data than traditional BDUs, which they can use to program their services more competitively. From a producer/distributor perspective, the introduction of STB data into the marketplace would provide invaluable information on the popularity of genres, formats, titles and more, allowing producers and distributors to tailor their products more effectively to the market.
- From Media in Canada