Jacqueline Dupuis named new head of VIFF
Dupuis replaces Alan Franey, who served as the CEO and festival director for the Vancouver International Film Festival for 26 years.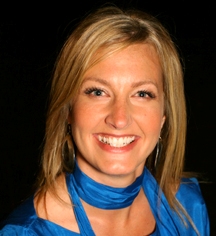 Jacqueline Dupuis has been named the new leader and executive director of the Vancouver International Film Festival Society, replacing long-time festival director and CEO Alan Franey.
Before Dupuis joined VIFF in 2011, she was the executive director of the Calgary International Film Festival for three years, and also sat on the board of directors of the festival where she led its first strategic planning initiative. Dupuis also worked for companies such as Xerox and Sun Mircosystems during the 10 years she worked in business management and development in the high tech sector.
In 2013, Dupuis also launched the VIFF BC Spotlight program. The program featured 13 feature films made in B.C., and had a dedicated marketing campaign and program-specific awards. Franey, who served as the leader of the VIFF for 26 years, will remain involved in the festival as the director of programming.
"As we enter our 33rd year, we are looking to grow and take the organization to the next level. Our goal is to make the Society not only a cultural beacon of cinematic intrigue but also a leader in industry and the business behind entertainment," said VIFF society board chairman David Hewitt in a statement.
"Jacqueline is the perfect person to do this. Her private sector background, along with international film festival experience, makes her the ideal candidate to transition this organization and realize its potential," Hewitt added.
In addition to the leadership announcement, VIFF unveiled plans to rebrand its VIFF Film & Television Forum to VIFF Industry. The four-day business conference, which occurs during the festival, will feature a 20% increase in industry guests and speakers from LA and an increased focus on B.C.'s service industry.
VIFF Industry will also expand its focus beyond film and television to include screen-based entertainment, in an effort to recognize the contributions visual effects, gaming and animation makes to the province's industry.