Avan Jogia lands lead in Tut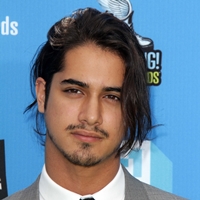 Muse Entertainment has discovered its King Tut.
Vancouver-born actor Avan Jogia will play the young Egyptian ruler, King Tutankhamun, in Tut, the Canadian producer's six-hour event series for Spike TV.
Ben Kingsley has also been cast as the Grand Vizier in the limited based on the story of Tutankhamun, otherwise known as King Tut.
Jogia will next be seen in Shari Springer Berman and Robert Pulcini's Ten Thousand Saints, and he is currently shooting Outskirts.
Jogia is represented by ICM Partners and LINK.
Tut will be shot on location in Morocco and Canada this fall, and will debut on Spike TV in 2015.
Muse Distribution International is selling the six-hour television event globally.
- Avan Jogia  photo courtesy of Shutterstock