DRG to shop Strange Empire internationally
The indie distributor will start selling the CBC drama at MIPCOM. (Strange Empire co-star Cara Gee pictured.)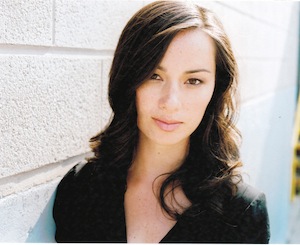 Indie distributor DRG has acquired the international sales rights to the CBC drama Strange Empire.
DRG will start touting the series from Durham County creator Laurie Finstad, comprising 13 one-hour episodes now being shot just outside of Vancouver, at MIPCOM.
Finstead created and wrote Strange Empire, the Cara Gee-starrer about a caravan of women forced to make new lives for themselves in a frontier Alberta-Montana town in 1869.
Finstad, Tim Johnson and Jeff Sagansky executive produce the horse and buggy drama, which is produced by Janestown Productions, in association with Johnson Production Group.
London-based DRG earlier secured the global distribution rights to CBC reality series as part of a two-year deal.
The deal also saw DRG supply early-stage financing for CBC formats.