Con-crazy: what's next for Fan Expo
With superheroes topping the box office, attendance at comic-based events is growing. Here, Fan Expo HQ president Steve Menzie (pictured) weighs in on plans for the brand.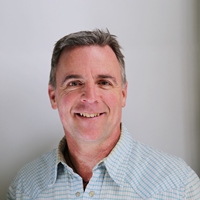 For 20 years, thousands of Canada's most loyal fans have descended upon Toronto for the annual Fan Expo Canada event. While the convention has seen steady gains attendance gains over the past several years, Fan Expo HQ president Steve Menzie thinks the event has the potential to be a year-round brand.
This year's Fan Expo Canada runs from Aug. 28 to Aug. 31 at the Metro Convention Centre in Toronto. As genre films, television series and other creative content have become increasingly mainstream, the Expo has seen attendance explode, particularly over the past three or four years.
This year, the Toronto convention is expecting about 125,000 visitors, with Dr. Who's Matt Smith and Patrick Stewart on the celebrity guest list. Menzie hopes to use these strong attendance numbers to better educate potential partners about the business value of the Fan Expo brand.
"I used to call this the biggest show you never heard of it," Menzie told Playback Daily.
But with events such as Comic-Con in San Diego and its sister brand, Wonder Con in Anaheim, California, selling out in hours and getting coverage in hallowed mainstreal media like Vanity Fair, Menzie thinks the Fan Expo brand has plenty of room to grow.
Through collaborations with businesses outside of Fan Expo's traditional partners of studios, networks and publishers, Menzie also hopes Fan Expo can become more of a city-wide event such as Comic-Con. For example, some of the bigger studios or restaurants will take over restaurants in San Diego to fit within a theme, or hotels will change their keycards to feature super heroes.
As such, Fan Expo has started talking to local BIAs and City staff with the goal of educating these bodies about what the event is and what kind of business it can bring to the city. For example, he says, the Expo is currently responsible for about 15,000 hotel bookings in the city.
In addition to trying to bring more attention to the main event, Menzie wants to see the Fan Expo brand host events throughout the year.
"It's a huge economy – the hotel room nights, the economic impact, local business, the spend on-site – all of those things are really big. Our audience is looking for information and content and unique experiences from us, not just at the show but year-round. My big priority is making this brand a 365 brand," Menzie said.
To achieve this, Menzie is aiming to work with the show's partners to offer more of the same experiences fans crave at Fan Expo – such as screenings, panels, or fan events – at smaller events year-round.
"Just as the movie release cycle and so on is year-round, so too is our outreach to the fans," Menzie said.
Geographically, Fan Expo has also started to spread out with additional shows. There's been a Fan Expo Vancouver event for the past three years, and Fan Expo Regina was held for the first time in May. Last year, the Fan Expo HQ was acquired by U.K.-based plc Informa, which has led to the brand expanding to three shows in Dallas. Through the Informa acquisition, the Fan Expo brand plans to continue to open other shows, either through acquisition or launch.
"They didn't buy us to have…shows in Canada, they brought us to grow and be in other markets where Infroma is based," Menzie said of the Informa deal.
Correction: An earlier version of this story incorrectly stated that Fan Expo would run from Aug. 28 to Aug. 30, and that Wonder Con is held in Florida. Fan Expo will run from Aug. 28 to Aug. 31, and WonderCon is held in Anaheim, California. Playback regrets these errors.