Richard Chevolleau, Lisa Berry join 19-2 cast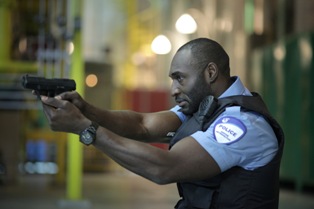 Richard Chevolleau and Lisa Berry have joined the second season cast for Bravo's 19-2 police drama.
Chevolleau is to play Cassius Clement, a.k.a Kaz, Nick's charming cousin with a shady background, while Berry will play Rita, Kaz's girlfriend.
And Bruce Smith, Jesse McKeown, Damon Vignale and Nikolijne Troubetzkoy join the writers room for the sophomore run, which is shooting in Montreal ahead of a 2015 return to Bravo.
In all, 10 new one-hours will be shot, as Jared Keeso and Adrian Holmes return as the lead Montreal police officers.
Louis Choquette and Erik Canuel also return to direct 19-2, while the first episode of the new season will be lensed by Daniel Grou, also known as Podz.
The first season of 19-2 averaged nearly 200,000 viewers on Bravo, leading to the second season order from parent Bell Media.
The series is coproduced by Sphère Média Plus and Echo Media, in association with Bell Media.
Executive producers are Jocelyn Deschênes, Virginia Rankin, Luc Châtelain and Jesse McKeown as co-executive producer.
Executive producer Bruce Smith is showrunning the sophomore season.