Cineflix makes U.K., U.S. deals in acquisitions drive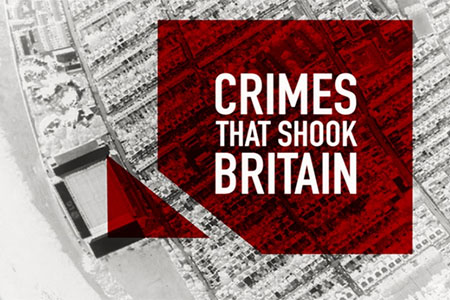 The Canadian series Buy It! Fix It! Sell It! and Crimes That Shook Britain (pictured) are among a slate of recent U.K. and North American acquisitions made by distributor Cineflix Rights as part of a drive to secure more third-party content ahead of MIPCOM in October.
Winnipeg-based Frantic Films' Buy It! Fix It! Sell It! (6 x 30 minutes) , which follows people who make a living buying and selling hidden treasures from auctions, was picked up by Cineflix. The distributor also acquired Outcast Kustoms (seasons one and two, 12 x 60 minutes) from Florida's Worldwide Media Group, on one of the premier vehicle restoration shops in the world.
Cineflix also picked up Big Earth Productions-made series Grand Tourer (10 x 30 minutes), which follows adventurer Russ Malkin and former male model Charley Speed as they carry out a number of adventure challenges around the world.
Ocean Vet (12 x 30 minutes), from the U.K.'s GassProductions, follows Dr. Neil Burnie as he investigates Bermuda's marine biology, while Ping Pong Productions' Lost Treasure Hunters (6 x 60 minutes) follows an elite team of leading prospectors, gemologists and miners into an ancient Indian city believed to have been the source of valuable diamonds.
Meanwhile, Cineflix is adding to its crime slate with the fifth season of Crimes That Shook Britain (6 x 60 minutes) - which explores six horrific crimes in the U.K. - from Title Role Productions.
Chris Bonney, CEO of Rights at Cineflix Media, said in a statement: "Building our third-party slate is central to our growth strategy and we're looking to complete further deals for new factual content, particularly across the science, history, and factual entertainment genres."
- From Realscreen