Who's up when: Let's Talk TV
In the first of a series on the CRTC's Let's Talk TV, an overview of the hearings this fall and key arguments to be presented.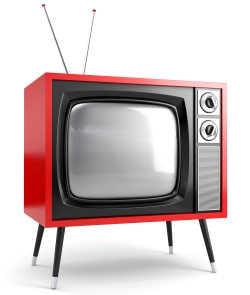 By Julianna Cummins, Melita Kuburas and Val Maloney
As the television industry ramps up to the CRTC's "Let's Talk TV" hearings this fall, key stakeholders have drawn battle lines in a bid to protect and promote policies each believe are crucial to how they do business. Here, a preview of what's in store as the schedule for the September hearings is released.
Digital players up first
Monday, Sept. 8 will lead off with presentations from digital behemoths Google, Netflix and Amazon. With a hot "should they or shouldn't they" Cancon-funding battle debate in the works, these digital players are set to argue that they should not be subject to the same Canadian content subsidy rules as domestic broadcasters.
The fact that Amazon, which does not currently operate a video-streaming service in Canada, is presenting is telling as to the stakes of the game. Although it did not submit an "intervention" to the CRTC, it is expected the company will side with its digital counterparts in arguing against Canadian content funding quotas.
In its submission, Netflix argued it already supports Canadian content by providing new markets for it domestically and internationally, and that by contributing to the system, it would be funding programming primarily for its competitors. Google, on the other hand, noted in its submission that Canadian content does not need its help, given its success already on YouTube. 
"Each month Canadians upload more content to YouTube than all of Canada's major national television networks broadcast in 10 years. This is more content than any viewer could comfortably watch in a lifetime," the company said in its statement.
Pick, pay and Canadian broadcasters
Bell
Bell will be first up among the big four on Wednesday, Sept. 10. In its intervention submission the broadcaster stated it was against the CRTC mandating a "skinny" basic package, and favours pick-and-pay across all channels, putting that option on top of basic cable.
The company says the major U.S. stations should be omitted from Canadian basic packages because they offer duplicated programming and harm local stations. The company also stated it favours maintaining simultaneous substitution, but is also working to increase the value of Canadian advertising on tent pole live events like the Super Bowl through an ad challenge to the advertising community in partnership with the Canadian Marketing Association.
Shaw Communications
Shaw will also present on Sept. 10, set to outline its argument that the adoption of a full-scale pick-and-pay model will increase cable costs for consumers. Shaw's intervention says BDUs should offer the majority (at least 51%) of their services on a pick-and-pay basis, in contrast to the CRTC's proposal that every discretionary service be made available on a pick-and-pay basis. The company said it would take until late 2016 or early 2017 for Shaw Cable to sort out the new billing options if pick-and-pay went into effect across the board. It supports the option of giving consumers the choice to opt out of more expensive sports channels in their specialty packages.
Rogers
Rogers presents on Thursday, Sept. 11, with its intervention showing that it will argue for a skinny basic package that includes the major U.S. channels. "In our view, for those customers who want to subscribe to a small basic service, BDUs must be able to remain competitive in the face of these over-the-air (OTA) and online alternatives," the company said in its intervention to the CRTC. The company also suggests BDUs put more than 50% of their channels up for pick-and-pay options, as well as enable companies to also continue to offer pre-assembled packages.
CBC
The CBC is the last of the major players to present, with its talk coming on Friday, Sept. 12. The pubcaster is asking it be included as part of any skinny basic TV packages, arguing that its exclusion would have a negative impact on its services. It is also asking that the CRTC develop a financial business model that will help conventional TV stations survive, with those choosing not to operate over-the-air transmission systems getting access to affiliation fees from BDUs on the same legal basis as other licensed services do today.
- From Media in Canada