Cimoroni & Company to produce 2015 CSAs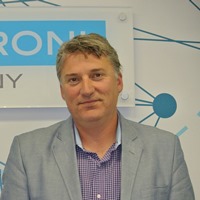 Cimoroni & Company has been selected by the Academy of Canadian Cinema & Television (ACCT) and CBC-TV to produce the 2015 edition of the Canadian Screen Awards.
The Toronto-based company is lead by CEO and founder Dan Cimoroni, who formerly held the role of SVP sales and marketing for Canada's Olympic Broadcast Media Consortium for the London 2012 Olympic Games. Rick Chisholm will serve as the executive producer on the awards ceremony, while Cimoroni and his company will executive produce the marketing and promotion around the awards ceremony.
"[The company] brought a formidable partnership between Rick Chisholm, who is considered to be one of the best live producers in the country, and Dan Cimoroni, who brings considerable marketing muscle, which the Academy needs and the show needs," Academy CEO Helga Stephenson told Playback Daily of the decision to bring on Cimoroni & Company as producers.
The first two editions of the Screenies were produced by the CBC, which remains the broadcast partner for the event.
Leading up the awards ceremony, currently scheduled to air on March 1, 2015, the new producers plan to incorporate more storytelling elements into the awards show that focus on the current nominees and interesting legacy pieces from the Academy, Cimoroni said.
The producers also plan to take a close look at all elements of the awards show to see what can be improved for next year. One criticism following the 2014 edition of the broadcast ceremony was overtime contingencies; a time overrun resulted in a too-short acceptance speech for the night's biggest prize (best feature film), as the broadcast window closed.
"We're going to do a really, deep diligent dive on all facets. Host, venue, what elements, awards…everything at this point of time is in the assessment stage," Cimoroni told Playback Daily.