CBC, CineCoup and JFL launch comedy accelerator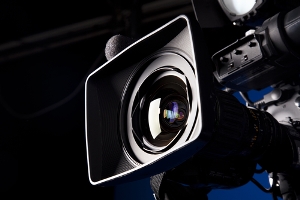 CBC, CineCoup Media and Just For Laughs Television have launched the CBC ComedyCoup, a digital comedy accelerator that will see the winning team receive $500,000 in production financing and a primetime slot on CBC for a half-hour comedy special.
Starting this August, applicants can submit a two-minute video online, after which they will have 10 weeks to build a fan base through social media and other digital platforms, while also competing in weekly challenges to help push them further through the process and receive additional exposure from Just for Laughs Television.
Following the 10-week promotional period, judges will then select 10 teams to move onto the final stage, where they will pitch their projects to a jury who will select the winner.
The program is being run in a similar fashion to CineCoup's film accelerator program, which ran for the first time in 2013. WolfCop, the first feature film to be produced through the competition, was released earlier this summer. As of the week of June 13, WolfCop had earned $58,815 at the Canadian box office, according to data from  MPTAC and Zoom Service. A sequel to the film, WolfCop 2, is set to start production this fall.
While the original CineCoup accelerator was focused on feature films, the company was exploring other verticals the model could be applied to, said J. Joly, CineCoup's CEO and founder. Feedback CineCoup received indicated there was an interest in a similar program for a television show, and the company felt that single-camera comedy was a strong genre to go with.
"We were like – wait a second. I bet we could find the next Kids in the Hall with this thing we created," Joly told Playback Daily.
Joly then approached the CBC's Sally Catto, who was then the head of CBC's scripted programming division, and Just for Laughs with the idea for the partnership. CBC agreed to board the project – Joly praised the pubcaster for being "brave" – while Just for Laughs was eager to partner with a program that could help find new comedic talent in Canada.
"JFL has been in the business of comedy and funny for 30 years – they know everybody. They can bring mentors, they can bring talent, they can bring all of that good stuff," Joly said of the partnership.
- Camera image courtesy of Shutterstock