Northern Ontario 'perfect fit' for Lost and Found
As production wraps on the feature film, producer Jordan Barker tells Playback why shooting in Sault Ste. Marie made sense for the under $2 million film.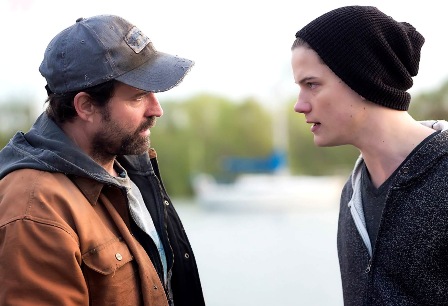 Production has wrapped on Lost and Found, a feature film from Toronto's Gearshift Films and Santa Monica-based director Joseph Itaya that was shot in Sault Ste. Marie.
The film was shot over four weeks in the northern Ontario city. Lost and Found, which follows the story of two teen brothers who spend their vacation on a mysterious island with their uncle, called for a rural shooting location.
The rugged setting of the film, along with the financing from the Northern Ontario Heritage Fund, influenced the filmmaker's decision to shoot in Sault Ste. Maire, said Jordan Barker, a producer on the film with Gearshift Films.
"A lot of times, I think people try to fit a triangle into a square or a circle into a square – in this case, it was a perfect fit. It was the right kind of movie to shoot up there," Barker told Playback Daily.
The budget for the film was just under $2 million. Lost and Found did not need to close any pre-sales in order to go into production, and the filmmakers plan to launch the film at Sundance, Barker said.
"We have our options open to us, which is a very good position to be in. A lot of the times, smaller films have to pre-sale…so we're fortunate in that respect," Barker said.
Gearshift Films producers Barker and Borga Dorter produced the film in association with Scott Bridges of Sure Crossing Films and Kimberly Selby and Joseph Itaya of Enlighten Entertainment. Jeff Rice (Lone Survivor, End of Watch) and Lee Broda served as executive producers on the project.
The Lost and Found cast includes Justin Kelly (Degrassi: The Next Generation), Benjamin Stockham (About a Boy), Celeste Desjardins, Cary Elwes (The Princess Bride, Saw) and Jason Patric (Speed 2, The Lost Boys).