How Andrew Cymek's Dark Rising spawned a franchise
The veteran genre writer/director has a bigger budget and cast for Dark Rising: Warrior of Worlds, now airing on Super Channel.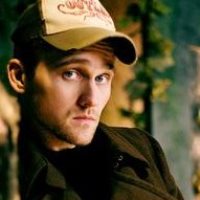 In Hollywood, they like to double down on would-be franchises with ever-bigger blockbusters.
In Canada, indie producers go more modestly for sequels.
A case in point is Andrew Cymek's Dark Rising: Warrior of Worlds, an action sci-fi mini-series now airing on Super Channel.
The five-parter is the second TV adaptation based on the original 2007 movie Dark Rising, which starred Brigitte Kingsley and was written and directed by Cymek.
The sci-fi comedy also spawned a movie sequel, The Savage Tales of Summer Vale, and after that a 12-episode arc on Super Channel in 2011, Dark Rising: Summer Strikes Back.
"It (Dark Rising) kept growing and growing, and this incarnation is the largest it's been in terms of the cast," Cymek, the creator, writer and director of the Dark Rising franchise, told Playback Daily.
The impetus for Dark Rising: Warrior of Worlds came in part from distributor Marvista Entertainment, indie producer Blackwalk Corp. and series show runner Mihkel Harilaid taking the franchise to the next level.
"Marvista wanted something that was fun, and so acquired the rights to the sequel and the first TV series for U.S. distribution," Cymek recalled.
The latest Super Channel mini-series has a higher budget and a higher profile cast that includes Colin Mochrie, Peter Outerbridge and Scott Thompson, in addition to a returning Kingsley.
"Working with Colin (Mochrie) was a dream come true. Colin is always known for his comedic parts, but we gave him a bit of a romantic interest," Cymek said.
And Thompson called for steady handling and direction on set to get the most from his eccentric performance.
"When you cast a character, an enigma like Scott Thompson, you have to have a good grasp of the character before Scott takes over. It has to be structured so Scott can take it to where he will take it, and it will stay remain true to overall feelings and direction," Cymek remembered.
The Canadian writer/director has had a busy 2014, having just finished filming on the psychological thriller Night Cries, where he stars alongside Mochrie.
And Good Soldier Films is prepping an departure for the genre film producer, Country Crush, a musically driven country film to star One Tree Hill's Jana Kramer.