Which projects moved forward: HGF part two
Following Monday's announcement, Playback looks at how much the Harold Greenberg Fund invested in this round and which projects moved forward from the last.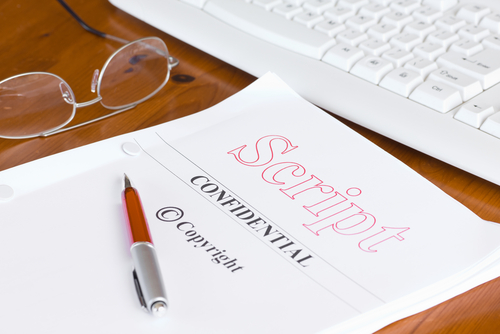 As announced Monday, the Harold Greenberg Fund will support 22 projects at the script stage in its latest round of funding. 
Taking a closer look reveals the Fund renewed funding commitments to four projects in its latest round, in which just under $300,000 was invested across all 22 projects.
Projects that received funding in both February's round of financing and the latest batch of financing announced this week include A Hell of a Harvest from Scythia Films and screenwriter Simon Ennis, Wrecking Ball from Mad Samurai Productions and screenwriter Daniel DiMarco, Red Snow from True West Films and writer/director Marie Clements and Four One Nine from Sarrazin Productions and Suzette Couture.
A Hell of a Harvest moved from the treatment to first draft stage to the first to second draft stage. The project is currently slated for a 2015 shoot, with Ennis on board to direct. Wrecking Ball was moved up from the first to second draft stage to the second to final draft stage, while Red Snow went from the second to final draft stage to the polish and packaging stage. The Harold Greenberg Fund also supported the option renewal for Will Ferguson's Four One Nine in this round of financing. In the last round of financing, the fund supported the first to second draft development of the Four One Nine script.
While the program doesn't adhere to any specific targets to fund a particular number of films from any one region or genre, it does try to support previously financed projects, said John Galway, president of the English-language program for The Harold Greenberg Fund.
"We owe a certain obligation to continue to support projects that we put some money into and help them pass the finish line, but we always want to have a mix of new projects in there as well," Galway told Playback Daily.
Producer Rob Heydon (Ecstasy, Midnight Sun), nabbed two of those new funding slots, for his latest projects Way of the Sword and Stupid White Guy. Way of the Sword, which also received previous support from Telefilm Canada and Film & Creative Industries Nova Scotia, is written by newcomer Bretten Hannam and Chaz Thorne (Poor Boy's Game, Just Buried, Whirligig) and produced by Thorne's Standing 8 Productions and Rob Heydon Productions. The film, like Midnight Sun, is targeting family audiences. It will shoot in North Bay and is currently casting.
Stupid White Guy, on the other hand, veers in the opposite direction as a romantic comedy, following a Dutch-Canadian man who follows his now-ex Inuit girlfriend back to her hometown on Hudson Bay in order to win her back. "But in Kuujjuarapik, Hans is a qalunaak, a "stupid white guy," and he can't seem to do anything right," explains SWG screenwriter Alex Epstein. The film will be the debut feature for cinematographer Maarten Kroonenburg, adds Epstein.
In total, the fund received 96 applications in this round of funding.