Twenty-two film scripts receive Harold Greenberg coin
Projects selected in the latest round of funding include a treatment from Michael Dowse and the second draft of a feature adaption of the Miriam Toews novel A Complicated Kindness.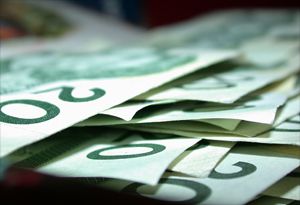 The Harold Greenberg Fund has released the names of 22 film projects that will receive support from its Script Development program, including projects from Michael Dowse and the first feature script from television writer Matt Watts.
The Bell Media program supports new and earlier-announced projects across all stages of development, including story optioning, first and second drafts, polish and packaging and final drafts of scripts.
The projects selected to receive funding are below. (For more information on the funding allocation, see part two of this story.) The projects are listed under their respective stages of development:
Story optioning
The Purchase
Northwood Media Inc. & 3 Legged Dog Films
Author: Linda Spalding
Screenwriter: Ed Gass-Donnelly
Heidegger Stairwell
Motel Pictures Inc. & January Films
Author: Kayt Burgess
Screenwriter: Scott Smith
Through Black Spruce
Buffalo Gal Development Inc. & Kistikan Pictures
Author: Joseph Boyden
Screenwriter: Barbara Samuels
What You Need
Picture Plant Limited
Author: Eliza Clarke
Screenwriters: Sherry White and William MacGillivray
Four One Nine
Sarrazin Productions Inc.
Author: Will Ferguson
Screenwriter: Suzette Couture
Who Killed Ty Conn
Ilana C Frank Films Inc.
Author: Linden MacIntyre and Theresa Burke
First to second draft
Indian Horse 
Screen Siren Pictures Ltd.
Screenwriter: Dennis Foon
A Complicated Kindness
Sienna Films Inc. & Einstein Bros Inc.
Screenwriters: Miriam Toews and Erik Rutherford
A Hell of a Harvest
Scythia Films Inc.
Screenwriter: Simon Ennis
Polish and packaging
The Waiting Room
Timelapse Pictures & Gearshift Films
Screenwriter/Director: Igor Drlaca
Way of the Sword
Standing 8 Productions Inc. & Rob Heydon Productions Inc.
Screenwriters: Bretten Hannam and Chaz Thorne
Director: Chaz Thorne
Sailor Girl
Markham Street Productions Inc.
Screenwriters: Johanna Schneller and Anita Doron
Director: Anita Doron
Southpaw
Mutual St. Productions & Starling Road Productions
Screenwriters: John Reardon and Jesse Moss
Director: Charles Officer
Red Snow
True West Films
Screenwriter/Director: Marie Clements
Second to final draft
Out Late
Palomar (3090-5178 Quebec Inc.)
Screenwriters: Thomas Michael and Paolo Mancini
Riddled
Sienna Films Inc.
Screenwriter: Adriana Maggs
Ghost Train
H is4 Productions Inc.
Screenwriter: Stefan Scaini
Mr. Epiphany
New Real Films
Screenwriter: Matt Watts
Wrecking Ball
Mad Samurai Productions Inc.
Screenwriter: Daniel DiMarco
Stupid White Guy
Rob Heydon Holdings Inc.
Screenwriter: Alex Epstein
Shadowman
Middle Child Films Inc.
Screenwriter: Howard Wiseman
Treatment to first draft
Untitled Michael Dowse Project
Cardinal Film Inc.
Screenwriter: Michael Dowse