Just call her MacGyver: Marina Cordoni's new indie film biz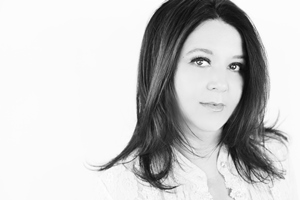 While Marina Cordoni doesn't much like putting together jigsaw puzzles, she is enthusiastic about helping Canadian filmmakers fit together all of the pieces of feature film production, sales and distribution.
"We have some fantastic, very forward-thinking, very responsible film producers in our midst, but they are so busy with so many pieces of the puzzle, and I am here to help them with some of those pieces," Cordoni told Playback Daily.
This week, Cordoni announced the launch of her company Marina Cordoni Entertainment and its first deal, a partnership with U.S.-based Breaking Glass Pictures. This deal will see MCE representing Breaking Glass Pictures' features for the Canadian market, and presenting Breaking Glass with Canadian films to which they can acquire the U.S. rights. Through this partnership, Breaking Glass has already acquired all the rights to Blackbird, from A71 Productions, Festina Lente and Story Engine Pictures, which made its debut at the 2012 edition of TIFF.
In addition to her more traditional services as a sales agent, Cordoni will also offer services geared to helping filmmakers through the various stages of the feature film development and releasing, including creative development, financial pre-production negotiations, marketing and domestic release strategies.
Cordoni will work with her clients as an executive producer on projects and help with developing, marketing and financing feature films so they can be green lit for production. The company will also help clients coordinate distribution strategies and theatrical placement for feature films in the Canadian market, and close rights deals for completed films in domestic and international markets.
Prior to creating MCE, Cordoni worked for a number of entertainment companies, including the film division of PolyGram Filmed Entertainment. There, she handled the pre-sales and completed picture sales in a number of foreign territories for independent films such as Dead Man Walking, Fargo, Sleepers and 4 Weddings and a Funeral.
Cardoni said she feels her experience selling films into foreign markets is particularly useful for Canadian independent producers who may not otherwise have those connections.
"My place is to help these filmmakers jump to the next level," Cardoni said.