It's no drama making Total Drama a success
Heading into its sixth season - and over 100 episodes - Fresh TV's Total Drama Island has added a new broadcast partner and is in production on a new spinoff series.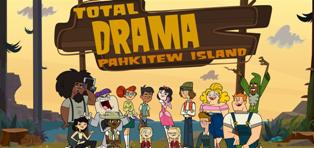 After marking its 100th episode this winter, Teletoon's Total Drama Island is returning this fall with a new island, new characters and a "fresh" financing partner.
The animated series, a Teletoon original produced and created by Toronto's Fresh TV, is an animated parody of adult reality series' like Survivor. Each episode, the characters are put through a series of (silly) challenges with one character kicked off every episode.
In addition to being one of Teletoon's most successful originals – the fifth season, Total Drama All-Stars, was ranked second overall in the kids 2-to-11 demo on Teletoon, according to Corus – the series has been sold in "practically every territory in the world," Fresh TV president and cofounder Tom McGillis told Playback Daily.
But instead of resting on its laurels, Fresh TV has worked hard to expand Total Drama in both size and scope for the year ahead.
For the series' sixth season, airing this fall, indie broadcaster APTN has come on board as a broadcast and financial partner, both contributing a portion of its CMF envelope and inspiring (in part) a change in "location" to the fictional Pahkitew Island.
The series has also added its first First Nations character, Sky, "the athlete, " voiced by Sarah Podemski, sister to well-known Canadian actor/producer Jennifer Podemski.
The opportunity to expand Total Drama's audience while adding a new financial partner are not the only benefits of APTN's new role, McGillis half-jokes. After losing several Geminis to APTN's Wapos Bay, the Fresh team now get to work with Wapos Bay producers' Dennis and Melanie Jackson as consultants and translators.
"Not only are they able to translate everything into Cree, they are also really funny," McGillis says of working with the award-winning duo.
As well, the series has added its first Australian character, Jasmine "the Outback survivalist" – a nod to the fact that Total Drama is "insanely popular" in Australia, says McGillis.
The series is tailor-made for its 8-to-12-year-old target demographic, explains McGillis.
"When we created the series, we conducted a Canada-wide research project. We asked kids what reality shows they like, hated and why. Kids in this demographic are very media savvy. That's why it was important to get every element of our parody just right," he said.
That work will be extended into a new realm next year as Fresh TV moves forward with its first Total Drama spinoff, Total Drama Presents The Ridonculous Race. Moving into parody of certain speedy reality shows, Fresh is currently in production on 26 episodes of the new series for Teletoon and Cartoon Network U.S.
Cartoon Network is a longtime partner on the show and has aired every season, along with acquiring it for multiple territories. Although keeping mum on the series budget and CN's contribution, McGillis says the network's investment has increased over time with the success of the show.
Total Drama Pahkitew Island was created by Tom McGillis and Jennifer Pertsch and is produced by Fresh TV for Teletoon. Executive producers are George Elliott and Brian Irving.
The series returns to Teletoon Thursday, Sept. 4 at 7:30 p.m. ET/PT.