CMF invests $12.6M across 25 digital projects
Who got the most digital dough? Regionally, Quebec tops the experimental-stream list, with three $1-million envelopes going to QC gamecos.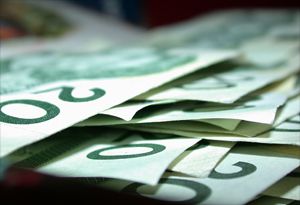 From a Viking adventure game to an app designed to help users curate their latest outfit, the Canada Media Fund named the 25 projects selected to receive funding through its experimental stream.
In total, the CMF invested $12.6 million across the 24 projects, which included 16 games, four interactive projects, two social media platforms, two software applications and one eBook. The three projects that received the most coin at $1 million were Ambitious Dirt, from PlayHybird Divertissment, Stories from Spearhead Games and Glimpse, from an unnamed numbered company.
Ambitious Dirt is a puzzle-based adventure game currently available at Apple's App Store; Glimpse is a first-person urban survival game set in a dystopian 1960s alternate history and Stories, from indie developer Spearhead Games, is an action role-playing game (RPG) for Playstation Network, XBox Live and PCs. All three of the companies producing the projects are from the Quebec region.
Other projects that received significant funding from the CMF include Jötunn: Days After Ragnarök, an action-adventure game set in Viking times from Quebec City-based Frima Studio, and Montreal-based Minority Media's Time Machine, a virtual time travel experience game designed specifically for disruptive virtual reality devices. Disruptive media devices, such as Oculus Rift or Sony's Project Morpheus, are headsets that simulate an interactive environment for the user. Jötunn: Days After Ragnarök received $918,792 in financing, while Time Machine received $775,000.
Elsewhere, the Stylekick mobile app from a Toronto-based startup by the same name received $626,853. The Stylekick app presents a variety of outfits to users, and allows users to select certain parts of an outfit they like, such as a blouse or a pair of jeans. The app then uses the 'like' information to present users with particular brands, styles and items that suit their tastes.
A full list of projects chosen to receive funding in this round of financing from the experimental stream can be found here.